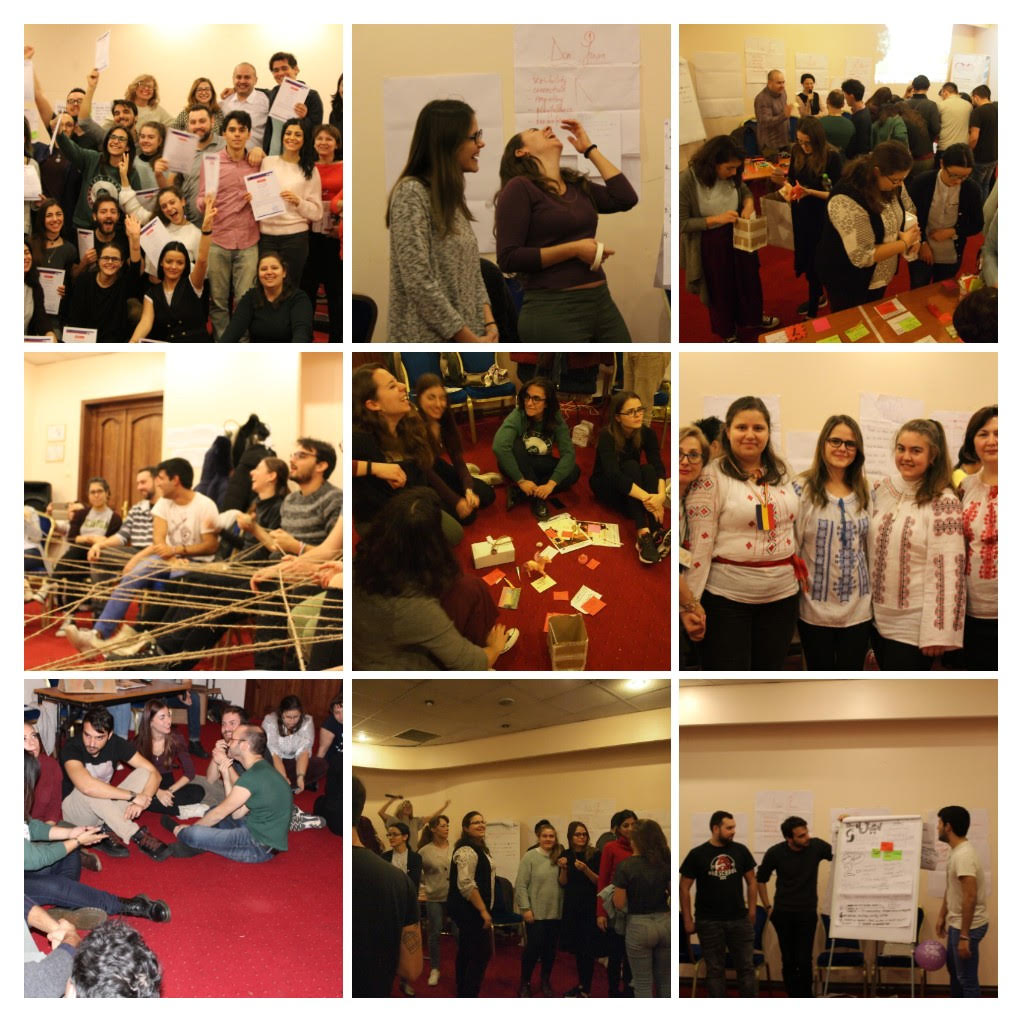 The hero's journey
During our lives, we leave several times from a place we call home at that time. Sometimes this "home" can be any situation that gives us a sense of security, and "going" means anything that takes us out of our comfort zone and provokes us in an astonishing and unknown way. This, often scares us, sometimes creates us anxiety and depression, preventing us from making a choice or building a strategy on which to act. A coherent process would help us to re-analyze our abilities, to realise our hidden powers, a process in which we clarify how to make decisions, how to act and creat alliances. But where do you find a therapeutic process of such complexity and depth?
At Gamma Institute in Iaşi, where we offer private psychology services through Gamma Clinic Psychology department - we have already created and experienced this therapeutic process of reinforcement and reinvention of ourselves at the Stand-Up Psychology for Youth international event.
The event lasted for 5 days and any youth and systemic couple and family therapist from the institute was able to participate, and this was also a free practice stage. The Gamma Ball, the first ball of systemic therapists in Romania, was organized within the event. Because we believe that in life you should  make time to celebrate your victories, development and community.
During these 5 days, the participants clarified their identity, made their "luggage" and said goodbye to their "homes", they chose consciously and freely their destination and colleagues. Adventures created ingeniously through therapeutic games have revealed the unconscious patterns of them that sabotage their lives, the roles they assume in a group, how they create allegations, how they react to an important loss, or what is their strategy to acquire goods and services. All these have been clarified and internalized by the participants so that they can apply them consciously and assumed in the everyday life.
The feedback of those who were involved is relevant, many of which emphasizing the importance of creating and experimenting the external world adversities in the "Gamma Lab", the place where you can find the support for understanding how you can overcome these adversities without disrupting, letting them to distract you, but to make you stronger and wiser.
"Gamma always offers the opportunity to open ourselves to the others, and now you showed me that you can do that even between people from different cultures. For me, this experience was the bridge between the fear and the recognition of my own resources. I can always rely on you for providing excellent psychology services."
"Thank you for helping me to develop myself, to rebuild myself and to realize my personal and living situations in a realistic way. Thank you for helping me to know my limits and how I can overcome them. Professionalism, organization, teamwork, and communication with us have been beyond expectations. Thank you Gamma Institute."
"Usually I have high expectation and you fill it all. Thank you great people!"
"I love all of you from Gamma Institute, this was a fantastic experience and I learned a lot from you. I like Romania more because of this experience."
We are Gamma Institute, the creators of an international community of people, systemic couple and family therapists of excellent services in the field of psychology and quantum consciousness. You are always welcome to join our community.
With love for life,
Gamma Institute team
www.gamma-conference.com
Tags